Last week you finished up everything that can be done ahead of time. You're prepared for guests or travel, your gifts are ready to go under the tree, other gifts have been mailed, cards have been sent or intentionally abandoned, cookies fill your freezer or pantry, outfits are hanging up, the house is decorated, and everyone is smiling because you've been spending time with them and enjoying a stress-free holiday season.
Here comes my favorite mission and the reason you have everything ready early.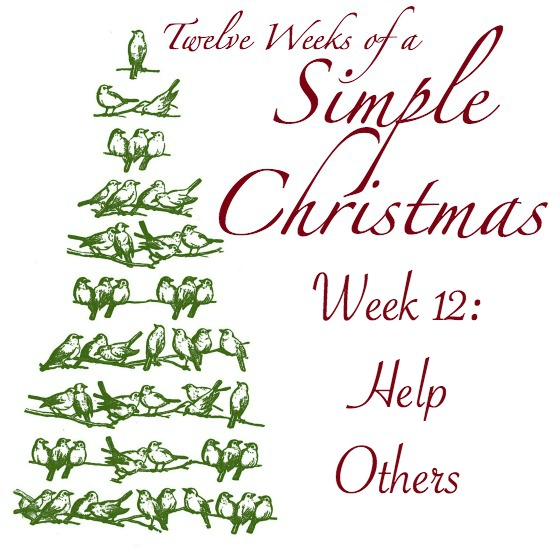 Contact someone on your love list. Your love list is a list of people you love–brilliant naming, I know. (You don't need a real list—it's in your head).
See if they need any help with anything—shopping, wrapping, decorating, addressing cards, cooking, baking, a ride to the store, or just some Christmas cheer. Or get in touch with a local church or shelter and see how you can help.
Please make this a loving habit year round in honor of the Christ child, and not simply a holiday affection overflow.
It'll be the best mission of all!
Next week I'm not sending you a mission, because you know what you still have to do, and that's completely different for everyone. You have the last-minute (or festive minute as I prefer to call it) items to accomplish. Prepare any festive minute foods. Do a final clean up of your home—easy since you don't keep clutter and you already prepared for guests. Curl six heads of long hair–or is that just on my list?
Then put your feet up and enjoy some cocoa while the rest of the world runs around in a flurry of last-minuteness. I'm so excited for you!