Three things before we begin:
This is last year's review of Truth in the Tinsel, before we got into it much. I'm reposting this, because we really liked it, and I share things I like with you…because I like you.
This post contains affiliate links. In fact, I think all the links are affiliate links. Whoa. Intense.
If you want to skip my review and just go check out Truth in the Tinsel, I won't take you off my Christmas list. (That was an affiliate link. And so is this next one…and the next one….and…)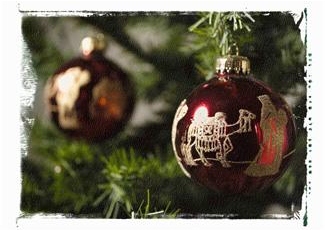 I love Advent. I love Advent wreathes and Advent calendars and Advent activities.
Unfortunately, many of the Advent activities I see are either too deep for my younger children or involve far too much preparation and work on the part of the parent. And I'm definitely not doling out chocolate or gifts every day in Advent. I mean, I'll eat chocolate every day, but I'm not doling it out.
Last year I was tempted to try Truth in the Tinsel. I had heard quite a bit about it, and it sounded great for my hands-on kids. Still, with a brand new baby, a very sick child, and a music mission to launch, I wasn't going to tackle anything more than I already had. Instead I opted to feed all seven children and my husband three meals a day for the entire month of December. [Insert applause here.]
Now this December is rolling around and the Advent tickle has struck again. This time I have a plan. The plan is to let someone else do all the planning and work. Are you with me?
So I bought Truth in the Tinsel, and I'm telling you people, I don't spend money easily…except on food. I buy a lot of food…and I eat a lot of food…but not as much as I buy. I digress.
Here's what I love about Truth in the Tinsel: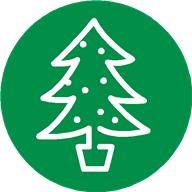 The 24 readings are straight from the Bible. I teach my children the Bible by reading directly from the Bible–how novel. Why not keep teach the Christmas story from the Source? Why not? (That wasn't rhetorical.) There's no reason why not! It draws from both the Old and New Testaments. Even more novel!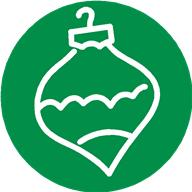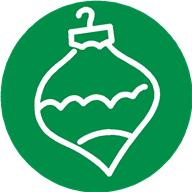 Each lesson includes an ornament craft which is totally doable. If you don't have the time or energy for crafts, because of, you know, life, you can still implement the program. Truth in the Tinsel now offers a set of printable ornaments for $3.99. Set out a safety scissors, the crayons, maybe some glitter (shudder), and you're set! Or skip the crafts. (It's not illegal…seriously.)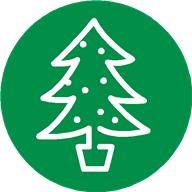 If you don't get to it every day, it's okay. It's okay. Hey, it's okay! Okay? There are alternative schedules for making it work for your situation, even if that involves squeezing it in at random moments…which means I totally could have pulled this off last year after all. The goal is not completing the program; the goal is focusing your family toward Christ.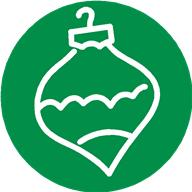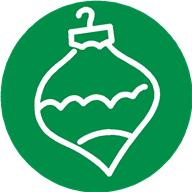 Although it's designed for "little hands," it can include the whole family. All ages can participate in the Bible readings, and anyone who is interested can get crafty at their own levels. Discussion questions can extend to everyone as well. My firstborn is learning to drive and my seventh-born is learning to walk, so at The Simple Home, including a broad age range is a huge deal.
Truth in the Tinsel is also available in Spanish and as a group study for churches, youth groups, homeschool groups, uh, insert your group here.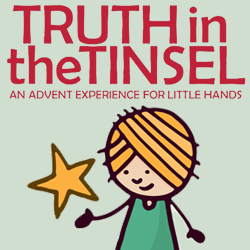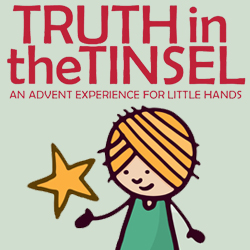 Amanda, the creator of Truth in Tinsel, has a real heart for children's ministry, and that radiates through her work.
Okay, enough from me. Visit the site, check out the sample page, and, see if it will add to your family's advent celebration. You can download it instantly and begin using it right away.
Oh, here's another idea! Check out Crock On – A Semi-Whole Foods Slow Cooker Cookbook, one of my favorite e-cookbooks. Let your crockpot do the cooking while you enjoy Truth in the Tinsel with your children! Brilliant!