IMPORTANT NOTE: If you live in my house, do not read this. I'm serious. Do not read! I'll know if you do, so click away. That goes for you, too, Honey! (Insert angry eyes.) 
Okay, folks, it's officially the last minute. If you forgot the stocking stuffers, I've got your back with some great ideas–or at least some bulky ideas that will take up space.
My criteria for stockings are as follows:
Is it affordable? Better yet, is it an item from the regular budget that can be used as a gift? (Such as food, personal care products, clothing, hair accessories, and other necessities, spruced up a bit.)
Is it junk that I will want to throw away 13 seconds after it's opened? No junk allowed!
Will they like or appreciate it?
Is it light enough that the combined weight of all nine stockings won't rip my husband's hand-crafted mantel off the wall? (That's a biggie.)
I interviewed everyone in my family, including the dog and nephews, and copied their ideas down as they spewed them simultaneously. That gives you the perspective of a husband/dad/manly man, wife/mom/country girl, two teen girls, two tween girls, two tween boys, a young boy and girl, a sweet, shnoogly little kissable baby with chubby little toes I could just eat up (a-hem…excuse me), and a dog. If you have teen boys…well…good luck, cuz I got nothin'. Many of these can cross over into other categories, but I won't be repeating them in this list.
Freebie ideas or things that would otherwise be a part of your regular budget are in bold.
Here are the results of my extensive research and some pics from the year I stuffed my hubbies stocking for free, so, uh, the "Kiss Me" lip balm was for my man, not my daughters.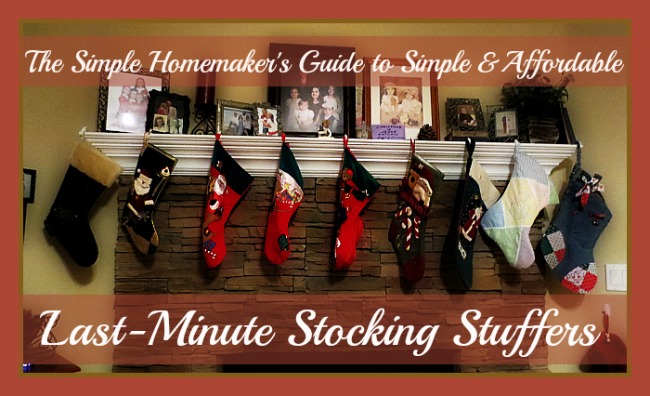 For the husband/dad/manly man:
(Stephen, I'm not kidding. You better not be reading this.) 

Things you always "borrow" from him (for me it's pens and nail clippers; to make this option free, hunt up all the things you've "borrowed" since last Christmas, tie them up in a ribbon, attach a tag reading "stolen merchandise" )
Things he is always losing (chapstick and nail clippers)
Something he can eat that you usually won't buy due to cost (pistachios, for example)
Gift cards
His favorite bad-for-you snack, which, considering recent events, should maybe be a Twinkie this year (My man says Werther's that he doesn't have to share.)
His favorite treat that you make him
Something to fit with his hobbies or interests (my man is a professional musician, so we have given him fingernail hardener, guitar picks, a tuner, guitar strap, strings. For yours it might be ammo, rock climbing chalk, golf tees, clicker batteries, mouse pad.)
No socks or undies! He says they take up too much room–his stocking is the smallest in the family, but if he had a big ol' stocking, I'd pad it with some socks. (I think I will anyway, since the laundromats across the country have been eating holes in his.)
Pretty negligee…for the wife…yes, in the hubby's stocking (consider your kids' curiosity levels before pursuing this idea)
A key to a Harley. (Nice, Honey! How'd you slip that in there? Is there even such a thing as a nine-passenger Harley?)

For the wife/mom/country girl:
Okay, family, you can read this section.
Things that are continually plundered from her purse (small tissue packs, chapsticks, a nail clipper, chiclets)
Little things to make life easier (like a flashlight keychain for her keys, or how about one of those remote buttons that unlocks the van for her, because chances are her arms are full of children and groceries…you know, hypothetically, if, also hypothetically, her husband felt he should have the easy button instead of her; you know, she might hypothetically not be able to let that go)
Some moms love jewelry, some moms don't. For some practical jewelry, how about Teething Bling, a teething necklace that Mom wears. I love mine!
Homemade coupons for a meal cooked by Dad, a massage, etc. are always great, but in my experience they have NEVER EVER EVER been redeemed, because Mom feels too guilty asking, or everyone seems too busy, so if you give this, follow through without making Mom ask…please.
Clip her coupons. If she's a coupon clipper, do the work yourself on her behalf and pop them in her stocking…neatly, of course.
Her favorite treat that she would never buy or make for herself, you know, like dark chocolate-covered almonds, or maybe almonds…covered in dark chocolate.
A gift card with orders that it must not be spent on food, toilet paper, or diapers.
Something for her hobby, and a gift certificate for three uninterrupted hours to pursue said hobby. My hobby is napping.

For the teens:
Girls, you know you're getting coal, so don't bother reading this.
A treat or snack they would not normally get (chocolate bar, chocolate-covered nuts, chocolate, gum…chocolate-flavored)
Special pen, art tool, guitar pick, bow resin, anything to support their passions or hobbies)
Chapstick or lip gloss
Stuffed animal or other toy or item they enjoy (make it extra special and free by fixing up an old favorite from early childhood and regifting it.)
Things that usually have to be shared (nailclippers, uhhh, other stuff)
Pomegranate or other "treat" fruit. (A neat old man in the grocery store hyped up Jazz apples to us this year, which are more expensive than our usual picks, so my kids are getting Jazz in their stockings.)
A gift certificate to Redbox for,perhaps, five movie rentals of her choice
A note from my teens: toothbrushes and underwear have now achieved "lame" status, but fun socks are still good. Personally, I think a new toothbrush or toothbrush head is fab!
Nice personal care items, like a mud masque or hair accessories we wouldn't normally spend money on. Make a gift certificate for a girls' night.
Key to the car…your car, not theirs…because there's nothing simple, affordable, or last-minute about a car.
SD card for their cameras or…oh, I won't even pretend to be tech-savvy here. Just some gizmo that techies need and that will fit in a stocking for not very much money, okay!
Something useful, like a new cami in a different color.
Something hobby related, like drawing pencils or new thread…or a flame thrower.
Puppy (Is this to fit on the Harley with the rest of the family, Girls?)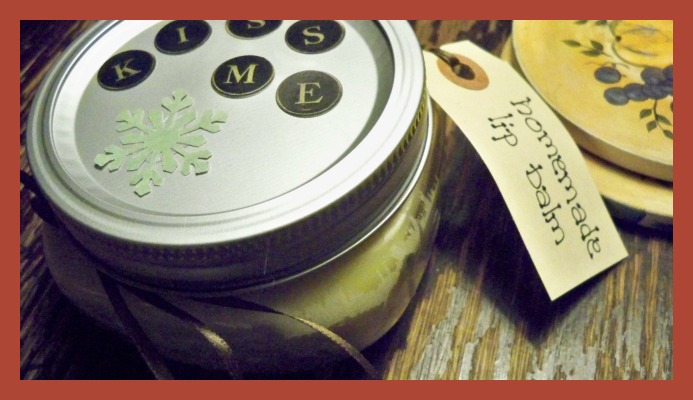 For the Tweens:
Avert your eyes, children.
Chocolate
Chapstick
Fun socks
Stuffed animal
Small toy (make it free by passing along a favorite from your childhood)
Toothbrush
Homemade treat
Reading light
Something from their collections, if they have one.
Activity booklet
A coupon to get out of a chore (thanks to my nephews for this great idea).
Puppy (um, I'm detecting a theme.)
For the kids:
Ice skates, roller skates (seriously, kids, how big do you think a stocking is). How about a homemade gift certificate to go ice skating (or for any other family activity).
Chocolate, fudge, or caramel, especially a big box of chocolate not to share (Can you tell my four-year-old wrote this list?)
Snack or favorite fruit
Spinny toothbrush
Hair pretties. Restock the hair bands and ties that get lost throughout the year, or cut some ribbons.
Bandaids. Get the ones with pictures.
Favorite movie
Small version of their favorite toys, like a Lego mini-figure, matchbox car, or small doll (Make it free by passing something down from older siblings or your own childhood collection.) 
Stuffed cat or dog
Keychain flashlight to hook to their backpack or to hang on a hook by the bed
Puppy (Attention, please! We are not getting a puppy…are we?)
For Baby
Something recognizable, like a favorite toy or "wooby"
Something recognizable and edible, like a banana
Her favorite book from her collection, or pass one down from an older sibling.
If your baby is big enough, a container of something she can eat without help. Think immediate gratification, and also preoccupation while the other children are saying "Mama, look-it!"
A pocket pack of tissues she can pull out and shred (Thanks to my amazing sister-in-law for this idea.)
A sippy or bottle if your baby uses either…filled with whatever your baby drinks. Since my little ones nursed, and I don't fit into a stocking, a sippy of water worked. It was just a sippy from our cupboard that they knew was theirs.
An ornament to start her collection…or a football to start his career–ha ha. That was a joke. Laugh.
Stuff it with diapers 🙂
Don't get her a puppy.
For the dog:
He likes food
He needs flea and tick control
He does not need expensive toys that he'll only rip the squeaker out of
He gets a few of his old tennis balls thrown in.
He is not getting a kitten, although that would be interesting
Here are some stocking stuffer ideas from others:
Your turn! What are your best simple and affordable stocking stuffer ideas