Festive Traditions Review and Giveaway and a Kitchen Miracle
Festive Traditions Review and Giveaway and a Kitchen Miracle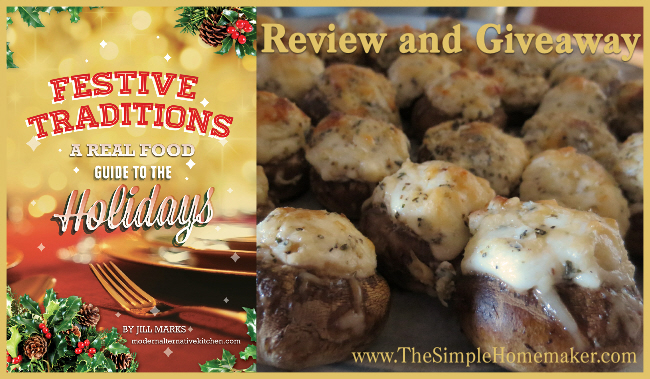 Please note: This review is for an e-cookbook. If you purchase or win this cookbook, you will be able to download it instantly onto your computer. It is not a hard copy, although you can print it yourself.
To skip my review and buy Festive Traditions for instant download, make sure you go armed with the discount code SIMPLE25 for 25% off:
To skip down to the giveaway, click here:
Skip all the fun and go straight to the giveaway!
Today I am sharing with you a new e-cookbook called Festive Traditions: A Real Food Guide to the Holidays by Jill Marks of Modern Alternative Kitchen. It's full of festive real food recipes suitable for a holiday dinner, New Year's Eve buffet, Christmas morning breakfast, Christmas Eve dessert, you name it! The author calls it Festive Traditions, but I call it Little Miracle Worker. Here's why:
If there's anything my husband dislikes more than beans, it's Brussels sprouts. I have a distant, blurred memory of our early years of marriage when he absolutely forbade me from ever feeding him Brussels sprouts. My memory has faded with age (wink, wink), and I served my husband Brussels sprouts prepared according to a recipe in Festive Traditions. The conversation went like this:
Me (with the build up): Great news! I'm not feeding you beans for dinner tonight.
Kids (tag-teaming him): Daddy, they're delicious. You should try them.Hubby (happy, then suspicious): Yes! Wait. What is this? Are these…? You didn't! These aren't…Brussels sprouts are they?
My marriage and my book review hinged on the next few moments. My kids and I decided that if Daddy liked them, the book was a keeper. It all rested on him. You know, I've got to give him just a wee bit of credit, because after some cajoling he tried the Brussels sprouts without whining quite as much as I had expected.
In fact, he had seconds. And this is what he said:
"If Brussels sprouts tasted like this, I would eat them."
I know, that doesn't make any sense whatsoever, but the fact is, he loved the Brussels sprouts. In fact, we're serving them again on Christmas Eve, and the kids are super excited.
(I didn't think, back when I was sitting through college calculus and advanced writing, that I would someday be publicly singing the praises of Brussel sprouts, but here I am…singing.)
My Review of Festive Traditions
My family tested Festive Traditions extensively and we enjoyed a number of recipes that would work to make your holiday meals healthy and delicious. Here are some of our favorites:
Brussels sprouts (big, victorious grin)
Stuffed mushrooms
Spinach artichoke dip
Cheesy potatoes
Salmon with dill dip
Potato-Crusted Quiche
Baked Pumpkin Oatmeal
Lemon-Poppy Seed Biscuits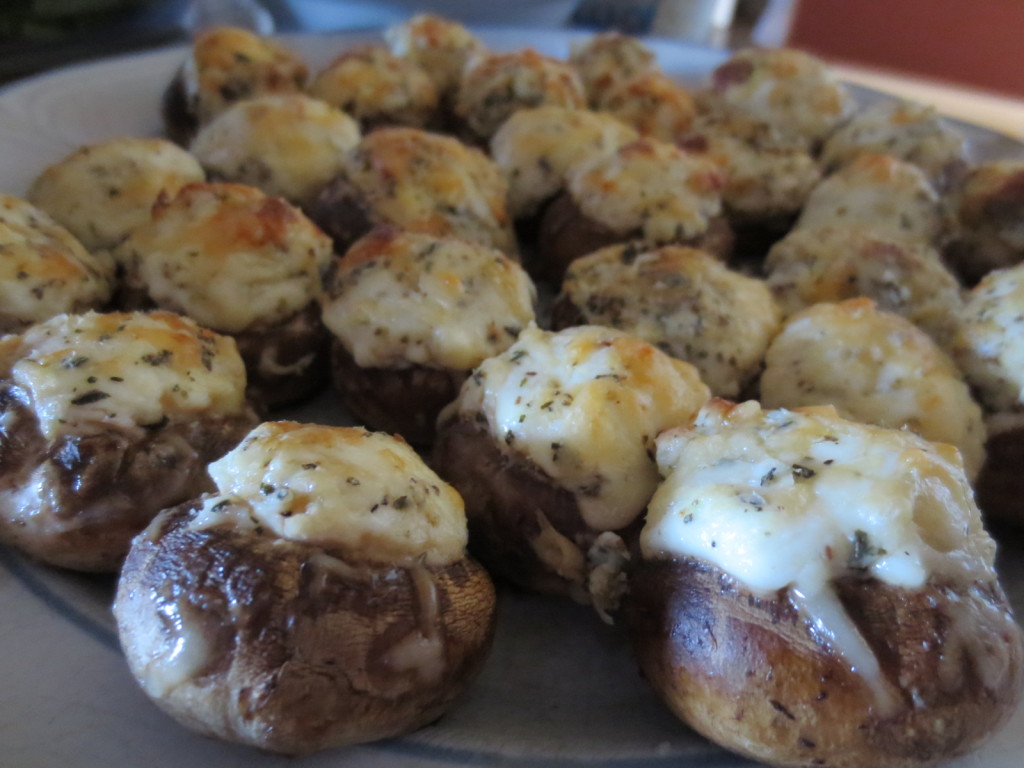 Here's what I like about Festive Traditions:
At a time when people typically indulge, these foods taste indulgent, without using any processed foods.
Some of the recipes are absolutely fantastic.
We had most of the ingredients in our cupboard (mind you, we've been eating this way for a long time). There was nothing too far out there, although we did replace a few ingredients for more easily attained items.
Some of the recipes are very simple to make, such as the spinach dip, stuffed mushrooms, and chicken soup for starters.
There are symbols on each recipe indicating which are dairy-free, egg-free, etc., so that you can meet the needs of your guests or family.
It's festive!
Did we like all the recipes? 
No, we did not like the butternut squash soup, and next time I'll leave the pecans out of the pecan waffles. I know, they won't be pecan waffles anymore, but it's a texture thing for my kids. Everything else went over very well, especially the salmon, the mushrooms, and indeed, the Brussels sprouts.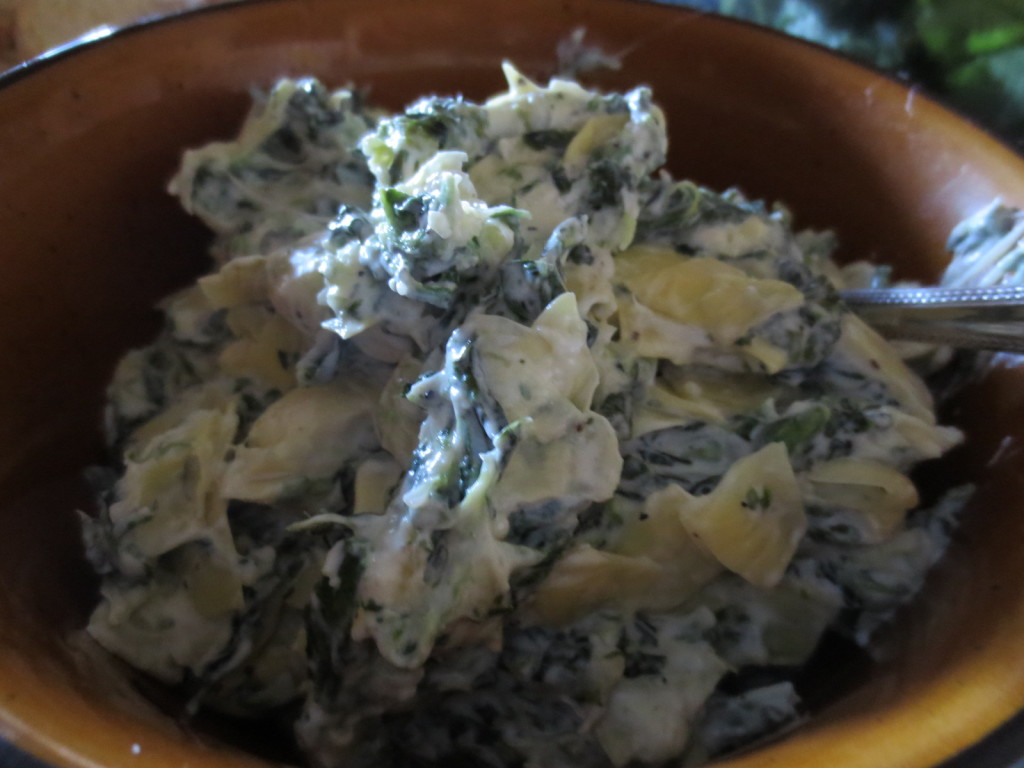 Was it simple?
I have been cooking from scratch for years, so to me, it was relatively simple. If you are new to real foods, a small number of these recipes (green bean casserole comes to mind) may be overwhelming to you. It's okay. You can relax and enjoy the many simple recipes (stuffed mushrooms anyone?), and work your way up to the less simple options. Alternatively, you might consider Modern Alternative Mama's more basic book, Real Food Basics as a launching pad. If you know your way around a kitchen, you'll do just fine with Festive Traditions.
Are the ingredients readily available?
A few of the ingredients I did not have in my cupboard or "normal" grocery store. When cooking real foods, if you find you don't have a special ingredient, you can generally substitute it with ingredients you have available in your pantry, so don't worry about that too much. We happen to have things like coconut flour, but if you're not ready to experiment with that, you can use something you have on hand, like wheat flour.
If you're interested in purchasing Festive Traditions for your holiday meal prep so you can download and start cooking instantly, use the code SIMPLE25 to get 25% off through December 27.
The Festive Traditions Giveaway
Enter to win a copy right here:
Thanks for dropping by! Have a Merry Christmas!