In exchange for this review, my family was blessed with four history books brought to you by Carole P. Roman and Awaywegomedia.com.
We were given the following four books:

If You Were Me and Lived in…Renaissance Italy (An Introduction to Civilizations Throughout Time) (Volume 2)
If You Were Me and Lived in… Elizabethan England (An Introduction to Civilizations Throughout Time) (Volume 3)
If You Were Me and Lived in…Colonial America (An Introduction to Civilizations Throughout Time) (Volume 4)
If You Were Me and Lived in…the American West (Volume 7)

Also available are the following:
If You Were Me and Lived in…Ancient Greece (An Introduction to Civilizations Throughout Time) (Volume 1)
If You Were Me and Lived in…Viking Europe
If You Were Me and Lived in…Ancient China: The Han Dynasty
If You Were Me and Lived in…the Middle Ages (An Introduction to Civilizations Throughout Time) (Volume 6)
(Some of those are affiliate links, so if you click on them and buy anything through Amazon, my family will earn a percentage of the purchase price at no additional cost to you. It will probably go to replacing tires or repairing leaf springs, so thank you!)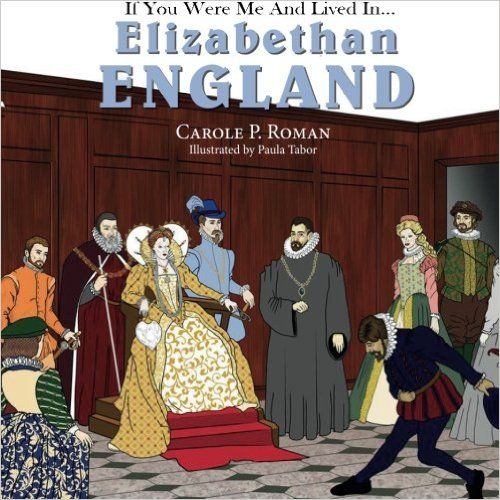 A bit about the series:
Each of these books puts you in a certain place in history and talks about what various aspects of life would have been like for you. It's that simple.
Also included are illustrations on each page, some with rather lifelike background details, that help the child visualize what it would really have been like. (I really enjoyed the illustrations in the American West book, because we've been traveling those states, and it's an interesting comparative to what we see and do.)
Each book also contains a glossary of terms, which is rather extensive and an enjoyable read in and of itself. (Geek alert–the glossary is so interesting and informative that it's my favorite part.) Each also contains a mini biography of different people of that time period.
The stories themselves talk not only about life, but tie in interesting topics in history. One that comes to mind is the invention of the violin which is worked into the story in Renaissance Italy.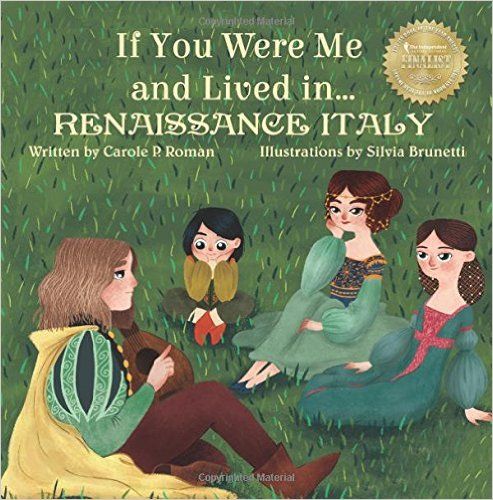 A bit about how we use these books:
Because almost everything I learned in dry ol' history books in my schooling years I have forgotten, but almost everything I learned from living books and historical fiction I remember, we tend toward the latter for our history lessons. Therefore, I let my kids dive right into these books, explore them, and share what they found to be interesting. Of course, we chat about them also, but what they discover on their own is what sticks the most.
We also do the following:
Tie it in to our current history or related studies (my wannabe-chef is taking a real foods cooking course and taking a one-month pizza course, so the Renaissance Italy book fit perfectly.)
Leave them in what we call "Book Basket" for an assigned "free reading" period of whatever interests them.
Fill a reading basket with one of these book and others from the same time period for a more extensive history study.
Share this after a read aloud–for example, the Colonial America book would tie in perfectly with the historical fiction books entitled A Little Maid of….
Record what they learn in their timeline books.
Read aloud–either I read to them, someone reads to me, or they read to each other.
Make related food! I totally want to have an Elizabethan England banquet and eat off of trenchers!
Tie this in with field trips–this was ideal for us using the American West book, because the locations are where we are traveling right now. In fact, the book opens with a picture comparing the same view of Williamette Valley in Oregon today versus in the 1800s. Also, the Colonial America book ties in with our previous travels, so it ties into my kids' memories, although the latter book doesn't contain the same level of realistic location images as in the American West book. Still, when you tour New England and Plymouth, your children will hear these same lessons, so it's great if they're reinforced either before or after the visit…or, hey, even during!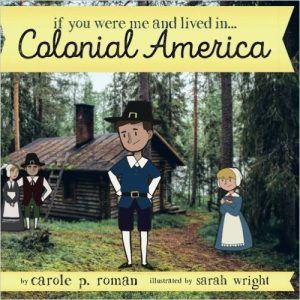 For my fellow roadschoolers:
My kids get the most out of an area when they are a little prepped. We love to have books around that they can read on their own and pass around, or read together and study. The American West book is great for that right now, since that's where we are.
Also, the size of these books is manageable–they're pretty much the size of a Berenstain Bear book, the paperbacks, that is, not the complete series.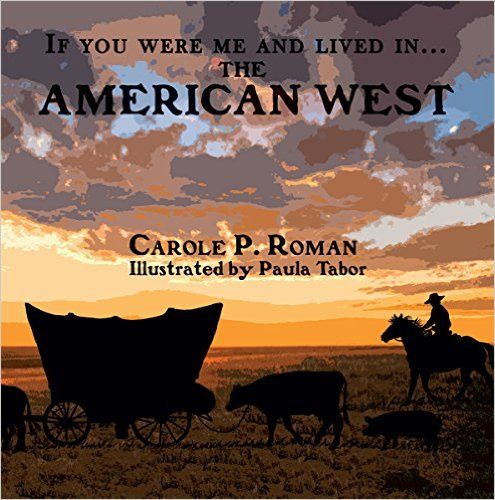 The critic in me says:
I would have liked a little more consistency across the books. My younger kids didn't really care about the switch in illustrators, but I like a series to be pretty consistent. It in no way compromises the value of the book, but I'm picky. There, I said it. I'm picky. It did give us numerous artistic discussions and comparisons, which was particularly helpful with artists in the family.
Since other reviewers checked out different books, check them out by clicking on the banner below: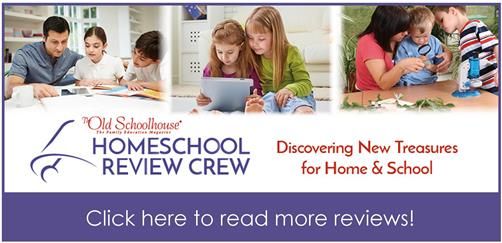 Save

Save
Save