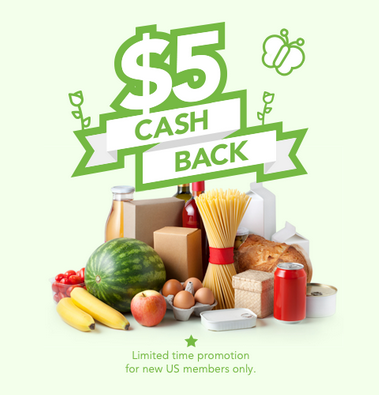 In a family our size, one of the best contributions I can make to the finances is winning the lottery or coming into a large inheritance, but since I don't have the kind of luck that wins lotteries, and I'm not in too many wills, neither one is working for us. The second best thing I can do is cut back on our spending. Our biggest area of spending is groceries–no surprise there.
I don't clip too many coupons these days, because I like to sleep, but I do use rebate sites. One of my favorites is Checkout 51.
Here's how Checkout 51 works:
Go shopping. (This is the hardest part.)
Upload your receipt by snapping a picture of it.
Click on the products you bought.
Watch the savings rack up.
That's it–it's SUPER simple. It's especially simple for me because my 10-year-old son has designated himself Family Savings Manager, and he uploads the receipts for me.
Checkout 51 is having a special right now. If you sign up through this link and upload a receipt within the next two weeks, you and I each get $5. That means you get your $5 and I get mine–we don't have to split it.
You're not going to be able to retire off your Checkout 51 earnings, but it's a better life approach than buying lottery tickets.
Save
Save
Save
Save