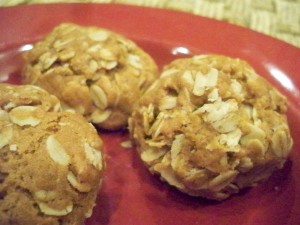 A Special Offer
Our cookbook giveaway has come to a close. My family and I thoroughly enjoyed testing the recipes and reviewing the books.  (We're still testing recipes!)  We also had a great time reading all your comments.  Thank you to all who participated.
If you did not win (sorry!) and would like a book, you are in luck. Kate at Modern Alternative Mama has offered The Simple Homemaker readers 25% off any or all of her books through November 15. Simply use the code SIMPLE25 at checkout to receive your discount. This makes each book very affordable.  (Think Christmas!)
Real Food Baby Steps
If you are further interested in babystepping your way to better health through real foods, check out this list of baby steps from Erin at The Humbled Homemaker, guest-posting at Modern Alternative Mama.  It is a list very much in line with The Simple Homemaker's Simple Health Philosophy.
Click here to read the baby steps list.
Cookbook Winner
Now, the moment you've all been waiting for!
Wait, did I ever tell you about the time…oh, sorry.
Drum roll please…
Congratulations, Sarah P.! You won all four e-cookbooks with your Facebook share comment.  I hope you and your family enjoy your adventure in eating!
(The winner was chosen through Random.org.  You may verify it through this link.  I am neither tech-savvy or motivated enough to try to rig the system, so all was fair.)
Remember, my dear readers, you have through November 15 to use the code SIMPLE25 to get 25% off any of the books at Modern Alternative Mama.
Disclosure: This is my affiliate link. I receive a small percentage of each sale. You do not need to use my affiliate link to purchase…but I sure think it's swell when you do!