You may have tangible wealth untold;

caskets of jewels and coffers of gold.

Richer than I you can never be—

I had a mother who read to me.

~From "The Reading Mother" by Strickland Gillilan
Immeasurably precious are those moments at the close of the day when your children are snuggled beside you, cozy in their pajamas, stuffed kitties and baby dolls hugged to their chests, a small head resting on your shoulder, a small hand lovingly caressing your arm.
I have always loved tucking my children into bed, ignoring the demands of life for those few minutes, dedicating a little time to each child for chatting, back rubs, an off-key song, prayer time, and just one more kiss.  One of the greatest joys of preparing my children for bed is the classic bedtime stories we have come to love and know by heart over the past fifteen years of bedtime read-alouds.
Take a peek at some of our favorite classic bedtime stories for kids:
Time For Bed: Jane Dyer's illustrations in this short, sweet book are magnificent.  They have captured the hearts of all my children.  Among the recent surge in touching bedtime stories featuring mothers and their littles, this one outranks them all in my humble, but loud opinion.  The words by Mem Fox are easy to memorize, so you can read it with your eyes shut if you, like me, nod off during your read-alouds.  Very sweet!
Snoozers: This collection of seven short (very short) bedtime stories is in no way a touching, snuggly bedtime tale.  I include it because all my children have loved the Sandra Boynton books, and, for some reason, are fascinated by a moose in pajamas.  This is a fun book, but will not lull your children off to sleep, so read it first. Cute and lively.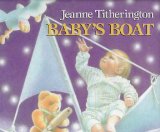 Baby's Boat: This sweet, classic lullaby, also titled "The Slumber Boat" by Alice C.D. Riley, is illustrated in book form by Jeanne Titherington.  The pictures are delicate and lovely, featuring a small baby that will fascinate your little ones.  The poem is easily memorized for when the book is lost (not that we lose books—ahem!) or when you are away from home.  My ten-year-old feels "It is a bit sweet, and a bit sad, but I'm not sure why," and I agree.  (Ignore the reviewers that claim this old-fashioned poetic form will be unappreciated by small children.  Obviously, their parents did not read to them.)  Precious!
Goodnight Moon: Yes, it's a classic bedtime story for kids.  Yes, you've likely heard of it already.  Yes, your children will enjoy this simple and predictable good night ritual by Margaret Wise Brown and the memorable images by Clement Hurd.  It is available in other languages as well, and my littles are just as content listening to it in French or Spanish as in English…and no, we're not multilingual.  A fun classic!
Dr. Seuss's Sleep Book: Is it parental sacrilege to dislike reading a Seuss book?  I confess that I do not like reading this book.  Let me be more specific.  I do not like reading this book at night when I am tired.  I cannot get through more than three or four pages of "The Tired Book," as my three-year-old calls it, without yawning uncontrollably, and certainly not from boredom.  Just look at the front cover!  The book itself is fantastic, a true Seussian classic, and my children think it is terrific.  But it is long and full of yawns and heavy-eyed characters, and it makes me very, very sleepy.  Fortunately, it has the same effect on my five-year-old son, who only knows how the book ends because I once read it to him at seven in the morning, after which we both took a nap.  A great, but yawn-evoking book.
Guess How Much I Love You: Is having a favorite children's book as wrong as having a favorite child?  Not only do I adore Sam McBratney's charming tale of a father hare putting his little hare to bed, but Anita Jeram's illustrations are absolutely perfect!  We own two versions—a board book and…whatever you call the kind of book you're not supposed to chew on. No children should grow up without this engaging book—they'll probably still turn out just fine, but why risk it? After all, hearing a child tell you she loves you right up to the moon is worth the price of this book, times ten.  A rare gem!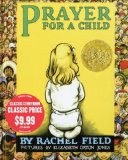 Prayer for a Child: I can't decide what I love best about this masterpiece from Rachel Field.  Elisabeth Orton's illustrations are absolutely delightful, and the prayer itself is beautiful and innocent.  This is a true family favorite, read, reread, taped back together, and read some more.  I sometimes hear my littles reciting this prayer when they're snuggled into their beds.  A true family treasure.
What are your favorite classic bedtime stories for kids?
(All links lead to Amazon.  If you purchase through these links, I receive a small commission, which, in all honesty, goes directly toward homeschool books.  Do not, however, feel any obligation to purchase through my links!  My children would prefer to be set loose in the library or out in nature anyway.)